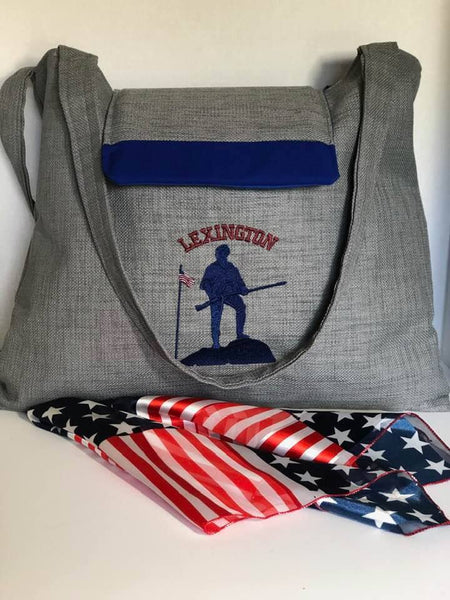 Glorious Morning
Multi-Purpose Travel Carryall with ample space for Laptop, Notebook/Tablet, Mobile/Cell Phone.
Fabric consists of woven Solarium and is resistant to Heat, Moisture & Mildew, and can withstand countless hours of sunlight.This Beautiful gray linen look boasts the embroidered Historic Lexington Minuteman Statue. Tastefully lined with 3 interior pockets, shoulder length straps, and a heavy duty magnetic snap for closure. Dimensions are 17"Wx13"W
Hand Made In USA- Smaller version 12"x10" with new logo is available the end of March 2022.
LEXINGTON  
PATRIOTS DAY

April 19, 1775